My set of 84 of the 100. The books are in beautiful condition. There are over 30 pics, each in two sizes for a close look.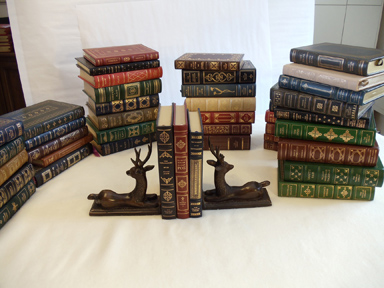 vvvvvvvvvvvvvvvvvvv
Inlaid Blanket Chest
Purchased on a trip to India in mid-70's. Beatuiful piece. More photos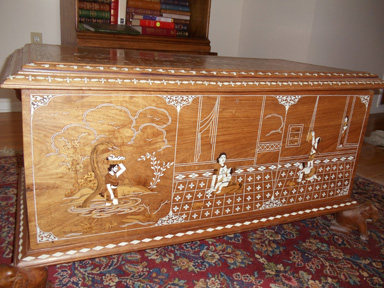 vvvvvvvvvvvvvvvvvvv
1986 Pace Arrow 30 ft MotorHome
Photo Gallery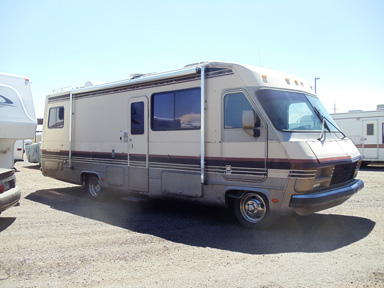 vvvvvvvvvvvvvvvvvvv
This painting by Larry Vincent Garrison h.as been in my homes for the past 40 yeears. Time to pass it on for another nice home - or man cave.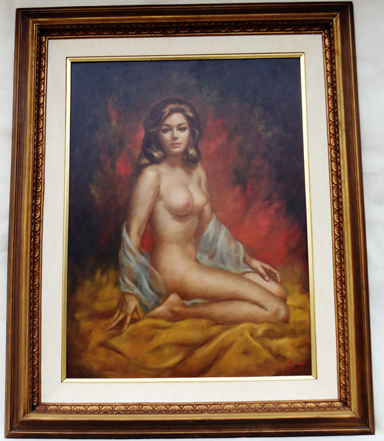 vvvvvvvvvvvvvvvvvvv
Barney Oliver Stereo Amp #395 (Vintage)
This is one of the 400 famous (in some circles) units designed by Barney Oliver of HP fame and built by HP volunteer emloyees in 1973. It has never been used, or even powered up. Museum Condition.

vvvvvvvvvvvvvvvvvvv
Dual Model 1246 Turntable (Vintage)
Slightly used, top of the line turntable for the vinyl enthusiast. Photos, etc.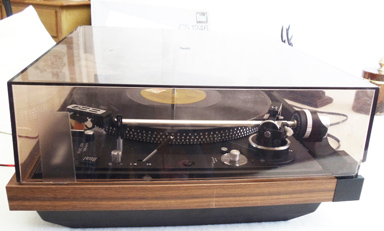 vvvvvvvvvvvvvvvvvvv